The Vuelta a San Juan 2023 will take place from the 22nd to 29th of January and will see the start of the season of many of the world's best riders including World Champion Remco Evenepoel. Argentina hosts what is one of the early-season's most prestigious races.
This is largely due to the competition that every year travels to South America for the good weather, calmer stages and a big block of racing. The seven stages will feature plenty opportunities for the sprinters, but also the time-trialists and stage-racers who will have their own chances too.
The opening stage will be a loop around the city of San Juan which the race is named after. It is a small day of racing at just 148 kilometers and will be for the sprinters to succeed in.
Stage two is the longest of the race and will see the riders race from Villa San Agustín to Jachal over the course of 204 kilometers. At altitude, but it is a flat day, another for the fast men.
Stage three is mostly flat however the finale will be more explosive. The stage will end at the San Juan Villicum circuit at the end of 175 kilometers and the final kilometers feature a few hilltops which can be used for late attacks, or a reduced sprint finish.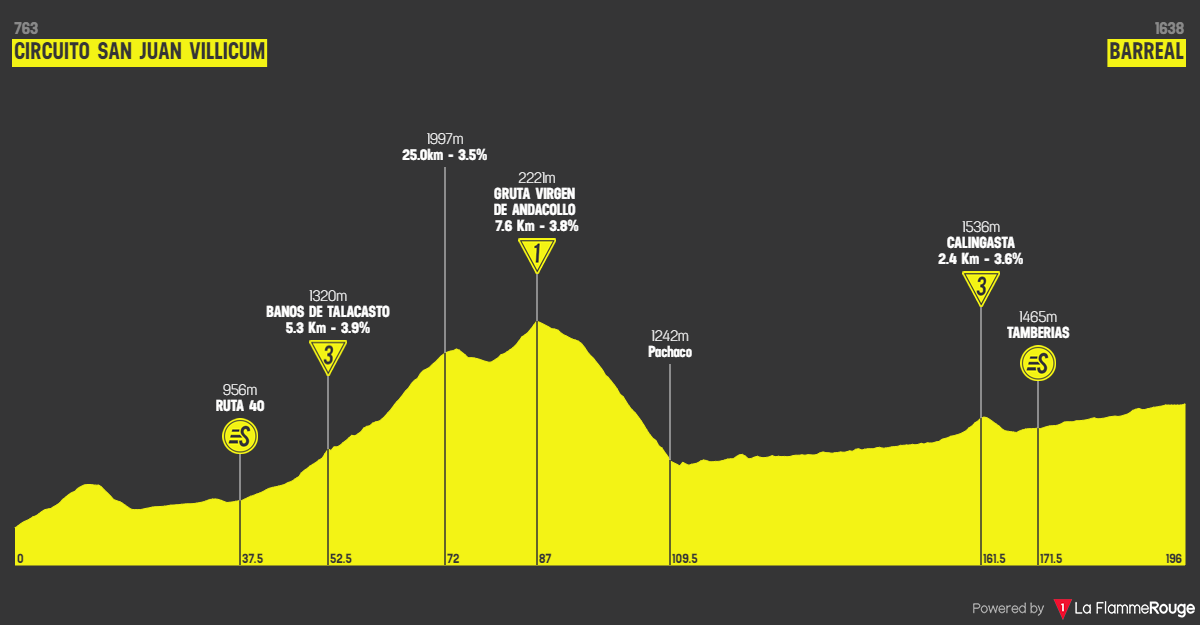 Stage four is another one for the fast men. Although in the first half of the race there is substantial amount of climbing, it is in shallow gradients and too early to do real damage. The arrival at Barreal should see another bunch sprint.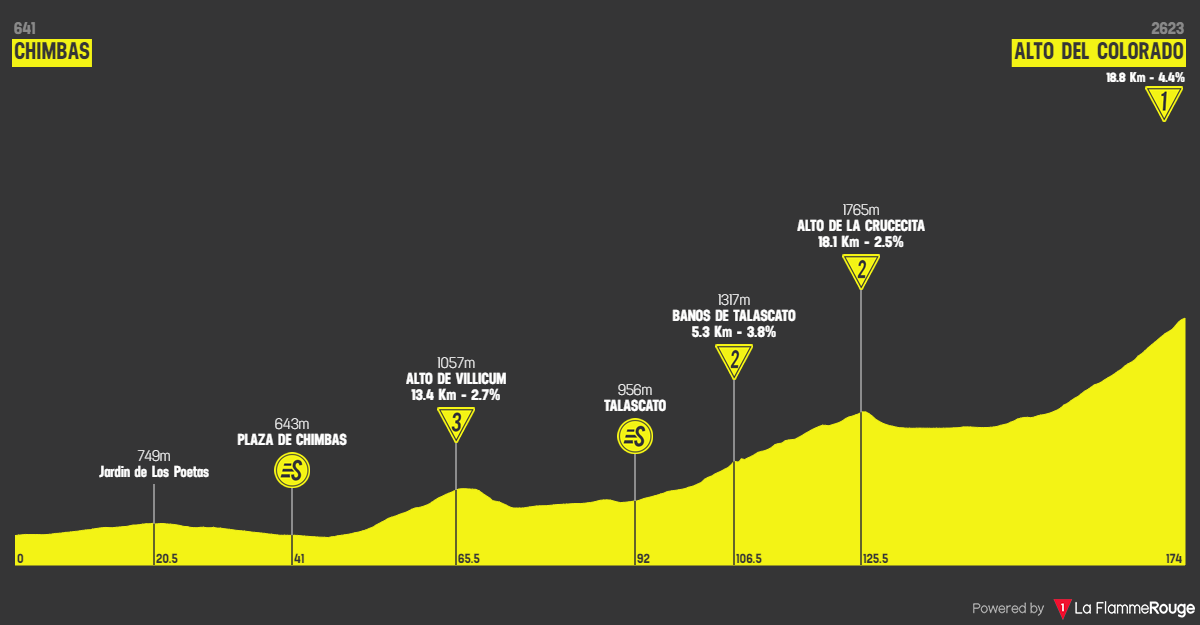 With the absence of any time-trials this year, the fifth stage of the race is set to be the key day and the one that, in normal occasions, should make the decisive differences. There is over the final half of the race a slight rise, and the final ascent to Alto del Colorado will also host the finish of the stage. It is a 12.7 kilometer long climb at 4.9%, not the toughest of ascents, but the finish line will be placed at 2623 meters of altitude, making it more difficult than at first sight.
Stage six is the return to the flat days, this time with virtually no amount of climbing. The stage will start and end in the Vicente Chancay Velodrome (just outside of it) and will be a day for the pure sprinters.
Also read
The Vuelta a San Juan then finally concludes with a short explosive stage in city of San Juan. It is a day for the sprinters, in which the riders will race seven laps around the circuit.
Also read