The opening stage-race of the year in France will be the Etoile de Bessèges and every year it delivers quite a lot of spectacle in central France. A race that features opportunities for the sprinters, puncheurs, climbers and time-trialists, it is the first race of the year for many World Tour figures and will be raced between the 1st and 5th of February.
With the French calendar having it's start in the GP de Marseillaise, Etoile de Bessèges will give the opportunity for more riders to succeed. Five stages will see different types of riders to fight for important early-season wins and the overall classification.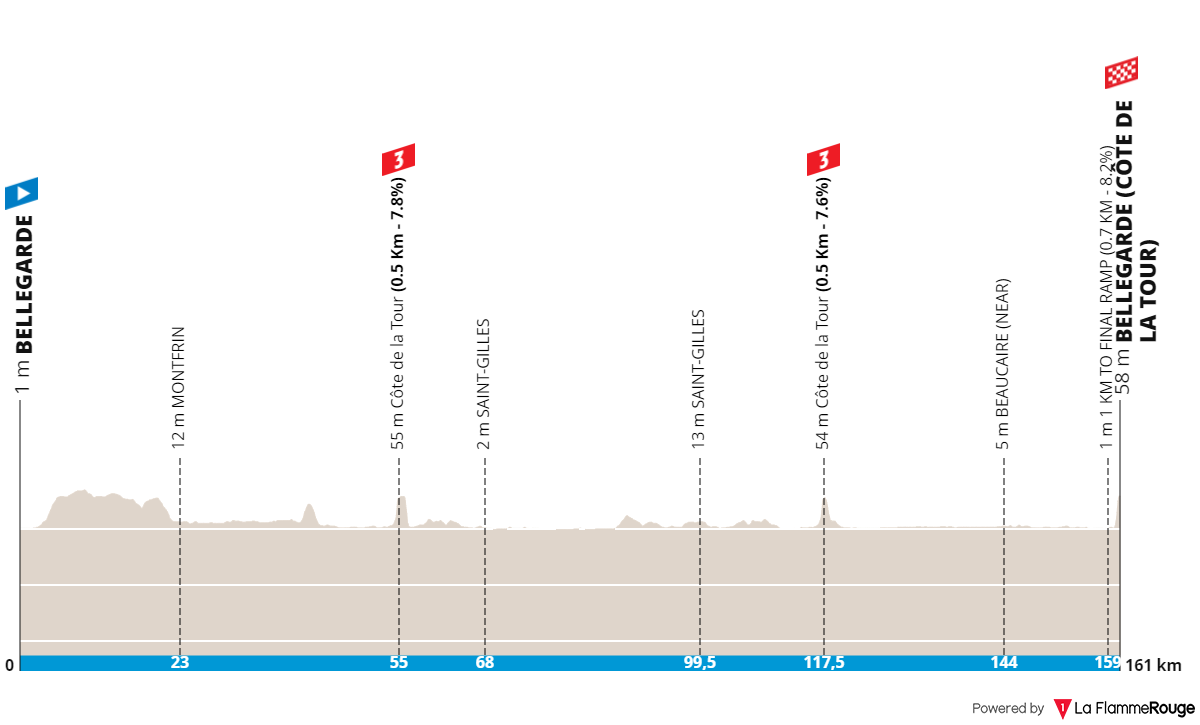 The opening stage will see some loops around the town of Bellegarde. It is a classic, a day that should fit the sprinters but also some puncheurs and possibly other riders who may be in form. In the profile it almost looks as if the finale will be completely flat, but the Côte de la Tour features 800 meters at 6% and those will be the decisive meters of the day.
Stage two from Bagard to Aubais is not completely flat looking at it's profile, it is a hilly day but there won't be an ascent too hard to complicate the life of the fast men, so it should be a day for the sprinters.
The third day will see the riders in Bessèges. With some riders having lost time the previous days a breakaway could succeed here with the tough start, and the hilly finale where few riders will be suited to. 2.6Km at 6.2% and 2.4Km at 5.1% towards the end will give the attackers some opportunities, whilst it can also come down to a reduced bunch sprint.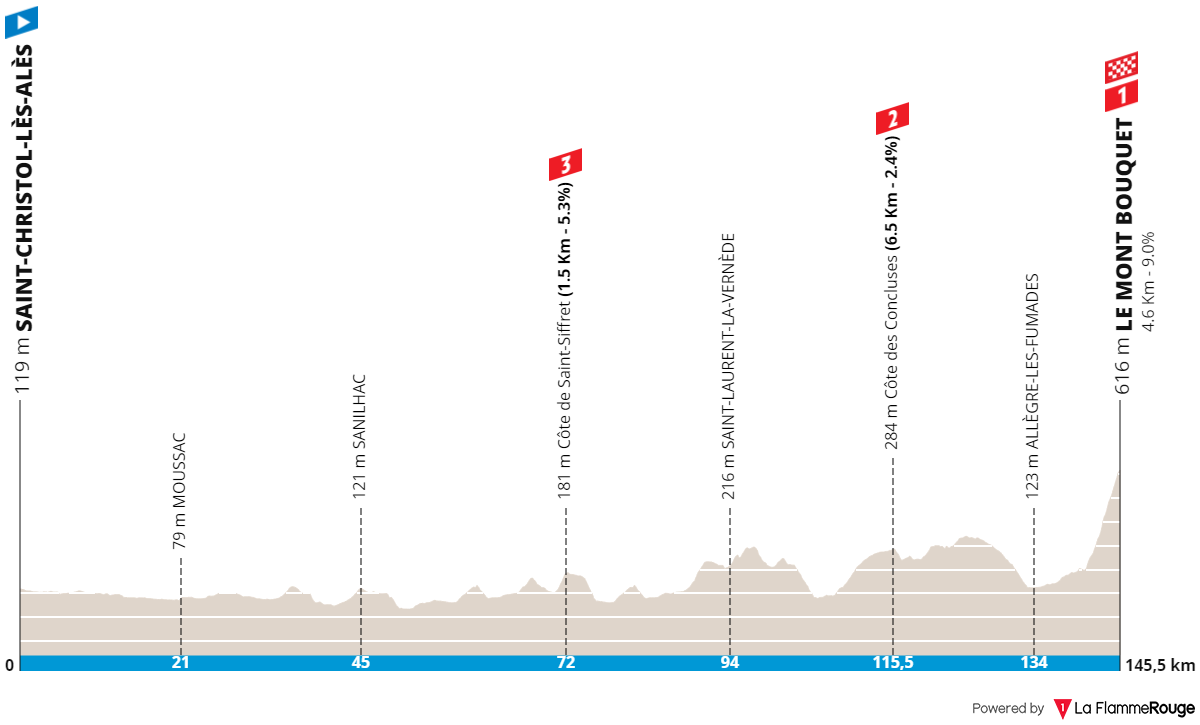 The fourth day of racing could be considered the queen stage. The new main location of the race when it comes to differences for the overall classification, the short stage will see the arrival at Le Mont Bouquet, the toughest climb of the race at 4.5Km at 8.9%, and where the climbers will really have to work to get themselves within a shot of winning the race.
That will, as usual, come down to the final time-trial in Alès. It is a short one with only 10.6 kilometers, but a very open one. The Montée de l'Ermitage features 2.9Km at 4.8% however it's a very inconsistent climb, with frequent grades of above 10%. It will decide the final outcome of the race.