Nairo Quintana's rebirth in professional cycling is off to a strong start. The Colombian rider has shown promising signs as he trains on the winding roads of his home country, now equipped with the latest technological jewel that will be his partner in upcoming races with Movistar Team in 2024.
In the midst of turbulent times and controversies surrounding his career, Nairo Quintana has found a new refuge in the heart of Movistar Team. This team, with which he reaped success in the past, has once again placed its trust in him, offering him a renewed opportunity when his future seemed to be shaky in the world of cycling.
The road to this point has been steep for Quintana, facing regulatory dilemmas such as the use of tramadol, disputes with the UCI, TAS and the MPCC, elements that sowed doubts in the teams interested in recruiting the talented Colombian cyclist. However, after arduous negotiations, his link with Movistar has been consolidated.
The partnership between Movistar and Canyon provides Quintana with a smooth transition to his new bike, a brand he is already familiar with. This factor eliminates the need to adapt to a new model, allowing him to focus on his performance and upcoming challenges.
Expectations are high for Quintana in the upcoming season, where he is expected to demonstrate his skill and talent on the track. The debut with the official Movistar Team bike marks an exciting start to this new chapter in the career of the renowned Colombian cyclist.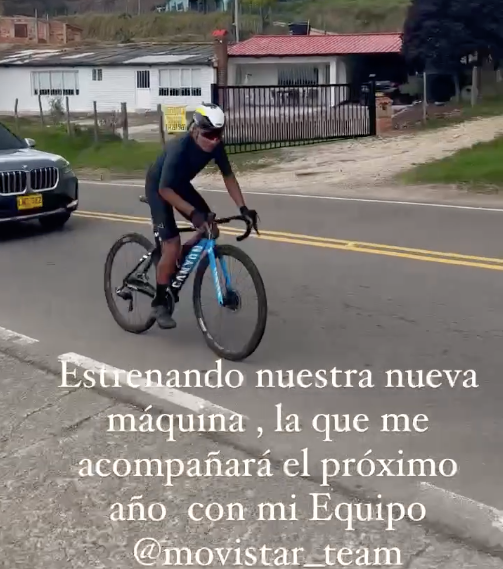 Article written by Juan Larra