Profile men's World Championships Road Race 2022
They key data for the Cycling World Championships Road Race 2022: 267.5 kilometers on the day and a whole 4100 meters of climbing.
This is a race that is not for the sprinters, and can hardly be said to be for those who are fast but can climb. This is a hard route suited to the classics specialists and the climbers who have that dash of explosivity that they can take advantage of later in the day. Endurance will also be a very important factor, besides the obvious tactics where a route like this can be severely influenced.
Click here to create your own Fantasy Cycling team for the Time Trial and win 500 euro! The prize pool is at least 3.000 euro!
Early on the riders will tackle Mount Keira which features 7.5 kilometers at 5.7%. This will however be too far from the finish to have any meaningful influence in the race, but can however make a difference at the end of the day in favour of the climbers who may had been more comfortable throughout this first hour of racing.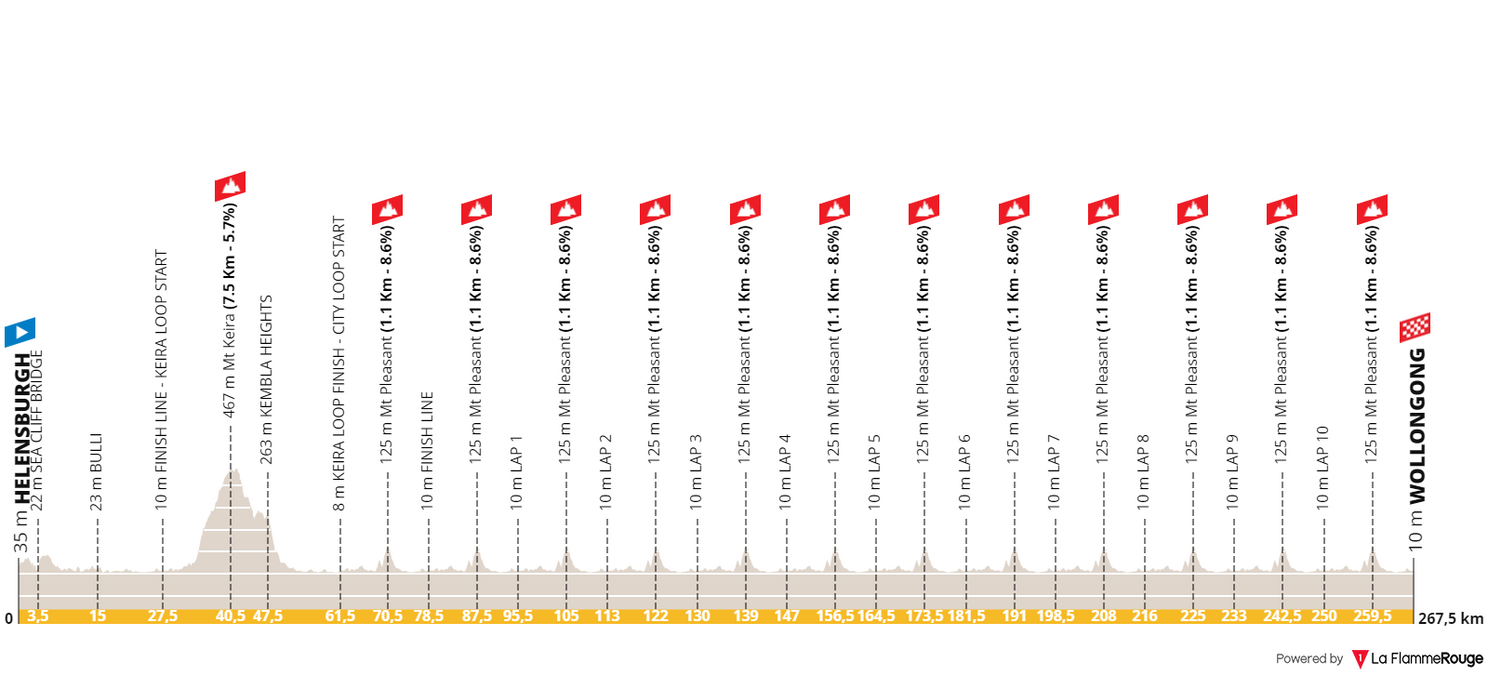 After 61 kilometers of racing however the riders enter the final circuit. Over 200 kilometers racing in the streets of Wollongong will be a draining task, a circuit that has one clear feature. The riders will tackle 11 laps of this circuit, which includes Mount Pleasant as the main feature of the day with it's 1.1 kilometers at 8.6%. Most riders will save their legs towards this as it will be the only selective section of the circuit.
Leading up to it there will be a small uphill section which will be ridden in the time-trial with 700 meters at 6%. The run-up to the climb will be furious and the gradients bite the most at the bottom with 16%. It slightens out a bit before growing again to 14% near the summit. It is however a very short and sharp effort, which summits with 8 kilometers to go.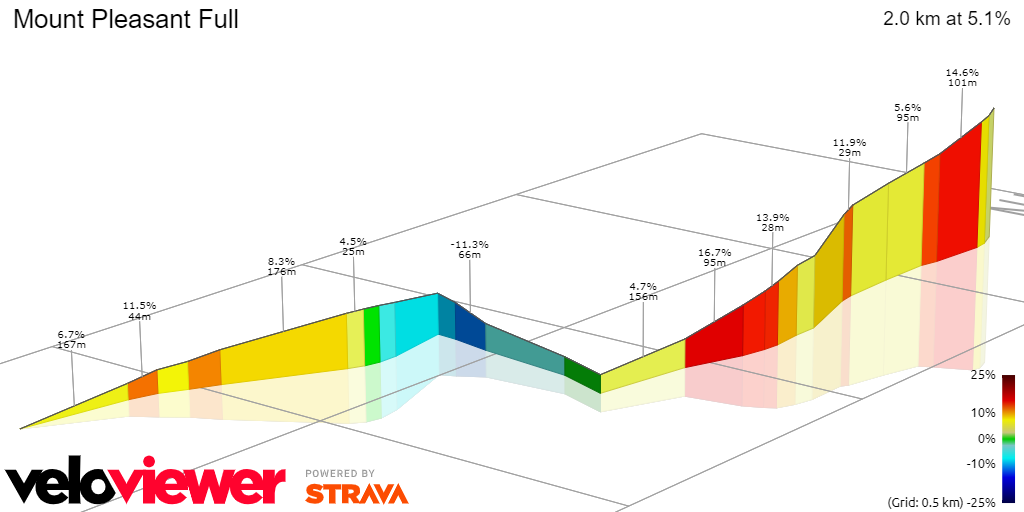 This will be a key section of the route, where the candidates to the win will be clear. However from this point onwards tactics become crucial, as the riders will shortly descend back into sea level and have six kilometers of straightforward flat roads until the finish line in Wollongong.
Here the race can be won or lost. It is long enough to organize a chase, or to stop working and see riders coming from behind. It will be a fast finale and the winning attack can come at any time. It will be back at the center that the new World Champion will be crowned.