Preview. From the 26th to the 29th of May the peloton travels to Norway for what is one of the most scenic races of the year. The Tour of Norway usually sees big figures and this year is no exception.
Only 7.4 kilometers in the opening prologue of the race, which takes place in Bergen, however a day that could be crucial for the overall classification. It's an unique type of day, which is rarely in the calendar anymore, as it's a hilly one. It finishes atop Mount Floyen such as the 2017 World Championships, it's a 3.5 kilometers at 8.7%.
Stage 1 of the race is the longest and also a difficult one. It includes long climbs but they get shorter towards the end. Nevertheless it's a 4000-meter of climbing day, with a 3.7Km at 7.7% climb close to the finish which could see the race explode. If not, the hilltop finish in Hovden will one way or another provide ground for some differences towards the finish line.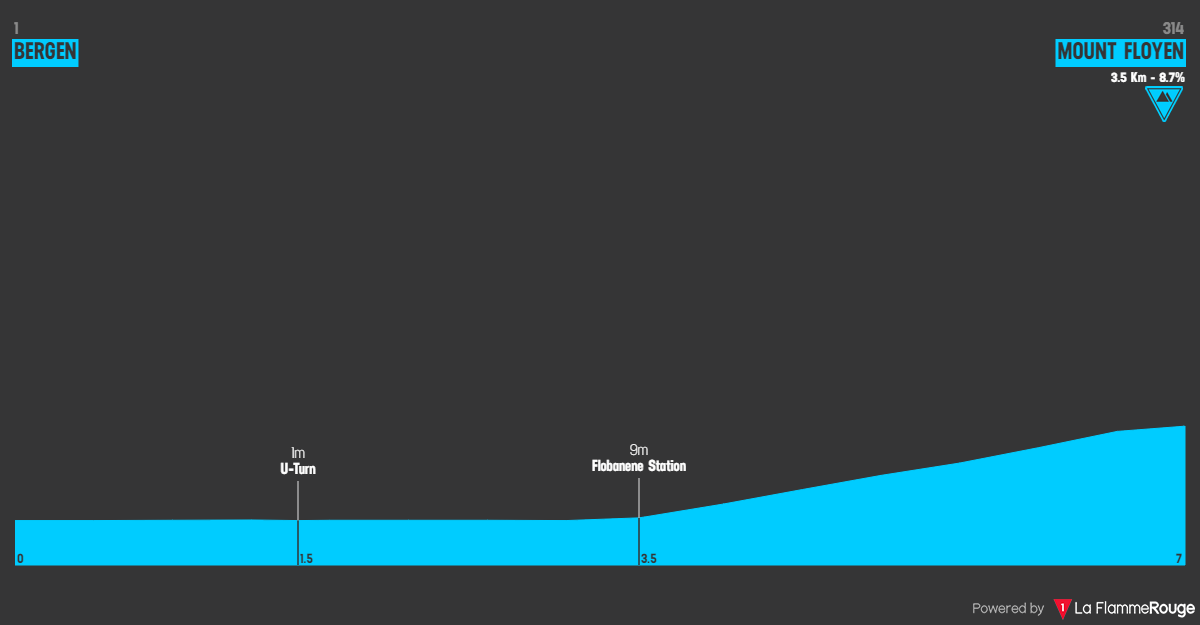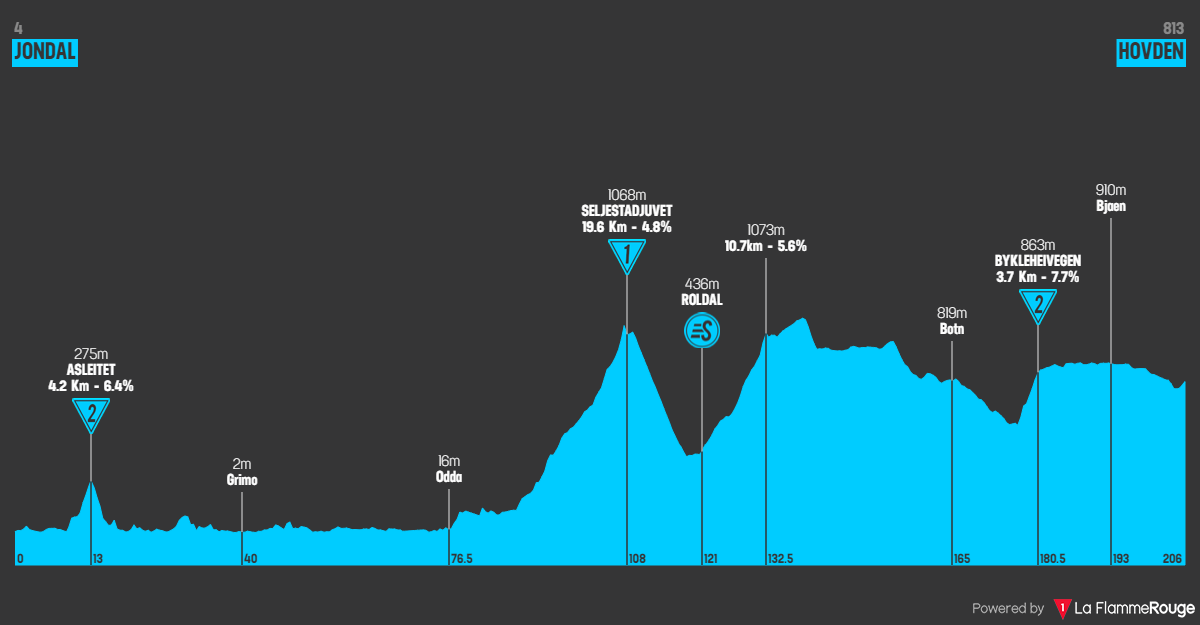 Stage 2 has a very difficult start with a 3.4-kilometer ascent at 9% at the bottom of a long ascent, and then the day features a few hilltops but is expected to see a more controlled finale. It will be an uphill one however, in Stavanger the gradients will rise almost to 10% towards the line, the final kilometer averages 5%.
The final day of the race is an explosive one, difficult to control. The riders start and finish in Stavanger, the riders finish off with a three-lap circuit which includes two small climbs - 600 meters at 7.5% and 700 meters at 6.1%. It's a day that could end in a small group sprint, solo attack towards the end but could also see the GC fight erupt.
Also read
Prediction Tour of Norway 2023 overall classification:
*** Ben Tulett, Attila Valter
** Luke Plapp, Magnus Sheffield
* Johannes Staune-Mittet, Tobias Johannessen, Alessandro Fedeli, Rune Herregodts
Pick: Ben Tulett