Preview. The European Championships start here with the Elite individual time-trial events. The men's race takes place on the 20th of September and will crown a winner on the pan-flat roads of Drenthe.
The course of the individual time-trial will be extremely simple. With 29 kilometers in distance it isn't a long effort, but one where the best will stand out. Pan-flat roads and very long straightforward sectors will see the specialists have a day tailored to them, with start and finish in the town of Emmen.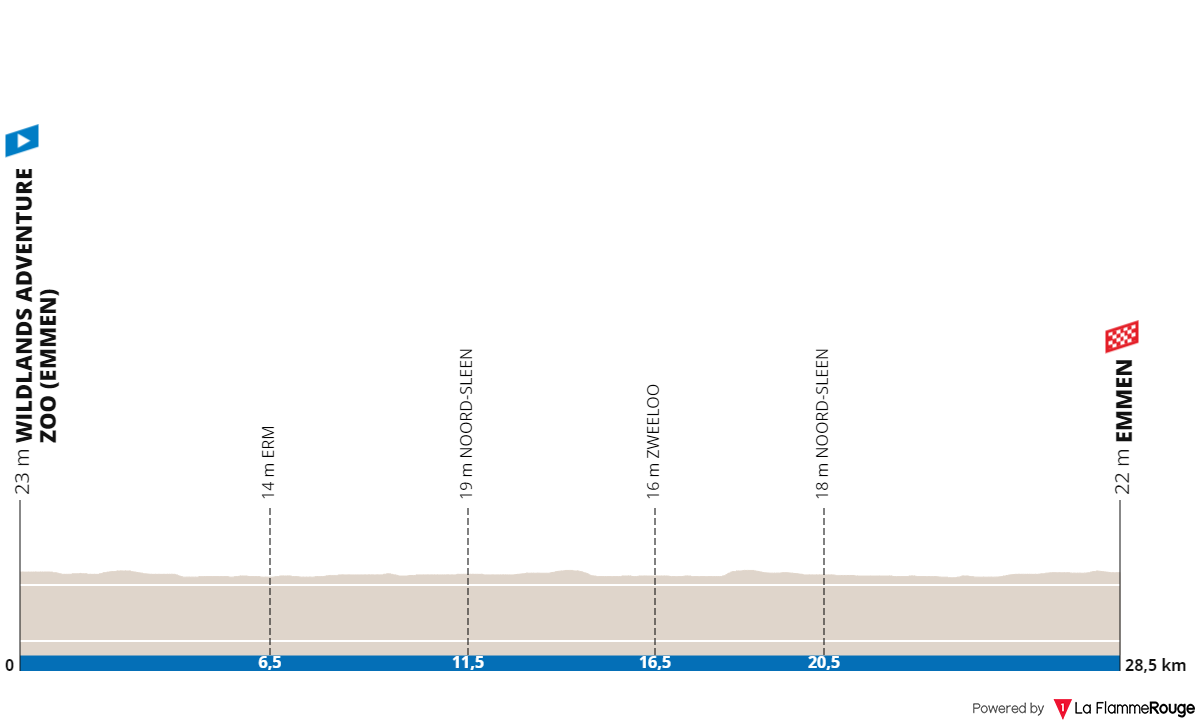 The Weather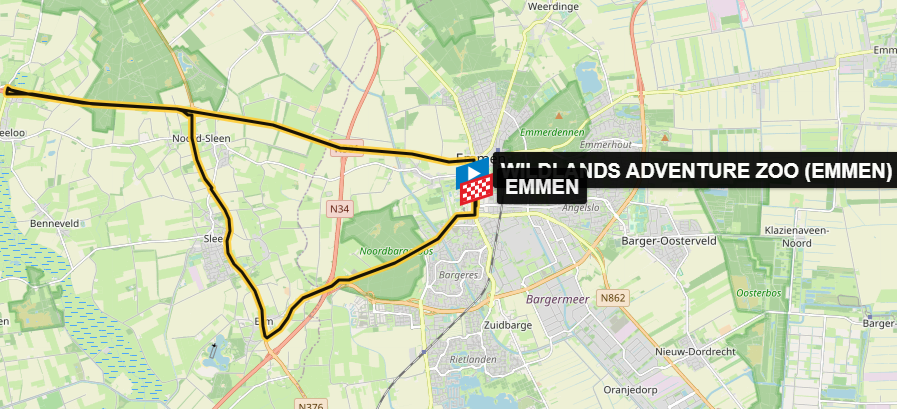 And she blows! It is the flat land of the Netherlands and the wind will be very strong. It will blow intensely from the southwest consistently, and this will mean a crosswind for most of the effort. This can significantly impact the results, they are unusual conditions for a time-trial, I won't argue crashes are likely but are possible, whilst comfort on the bike and aero efficiency will definitely take a hit in some cases.
The Favourites
Joshua Tarling - Third in the World Championships. Without Evenepoel and Ganna at the start, his chances improve. Yes he is only 19 but I set no limits, the Briton has already proven to be a World Tour winner - literally in fact, since he won the Renewi Tour time-trial. He looks built for the pan-flat time-trials and will start with no pressure, he can with no surprise win this race.
Wout van Aert - The Belgian was fifth in the worlds, third at the Tour de France's time-trial. Here there will be no climbing for him to be taking advantage of. He has not put much focus in the time-trial bike this year but naturally he is a great specialist. He fell ill after the Tour of Britain, however if he shows the form he had there then he may well take an important win.
Switzerland - The country has the reigning champion Stefan Bissegger who should enjoy these conditions, however he's struggled this season with form so it'll be hard to contest for the win. Stefan Küng has better conditions, since July he's not raced strongly against the clock but before he has put in great rides. His form looked very good in Bretagne and Slovakia, he may definitely be one of the favourites with the best preparation.
However I'd argue the outsiders have real chances of succeeding here. The weather will play a role and surprises are let's say, less surprising on a day like this. There are some powerhouse time-trialists that can really soar through a pan-flat route such as this, looking at the startlist it is evident that Rémi Cavagna and Soren Waerenskjold will be contenders for a medal or even a jersey - the Frenchman just having won the Tour of Slovakia.
You have the likes of Yves Lampaert who does on occasion also thrive against the clock, and he has a history of striking in big races... The Italians come in with Mattia Cattaneo and Matteo Sobrero, surprisingly leaving out both Ganna and Affini who would be contenders for a win on a day like this. Mikkel Bjerg, Bruno Armirail, Nelson Oliveira and Max Walscheid will also be contenders to take into consideration for a strong result.
Prediction European Championships men's elite time-trial 2023:
*** Joshua Tarling, Stefan Küng
** Wout van Aert
* Mattia Cattaneo, Mikkel Bjerg, Rémi Cavagna, Nelson Oliveira, Soren Waerenskjold, Stefan Bissegger
Pick: Stefan Küng
Preview written by Rúben Silva.