The third day of the Vuelta a Espana will see a loop around the city of Breda in the southern Netherlands, another simple day which has the potential to be very calm throughout the day, leading up to a furious finale.
The stage once again features a small fourth category ascent – if you can call it that – and a bonafide intermediate sprint in it's final half, however except the possibility of wind, there shouldn't be any stressful factor throughout the majority of the route.
Click here to create your own team for the Fantasy Vuelta a España stage 3. At least 500 Euro in prizes!
CyclingUpToDate prediction:
**** Tim Merlier
*** Sam Bennett, Mads Pedersen
** Pascal Ackermann, Gerben Thijssen, Kaden Groves
* Mike Teunissen, Bryan Coquard, Ethan Hayter, Jake Stewart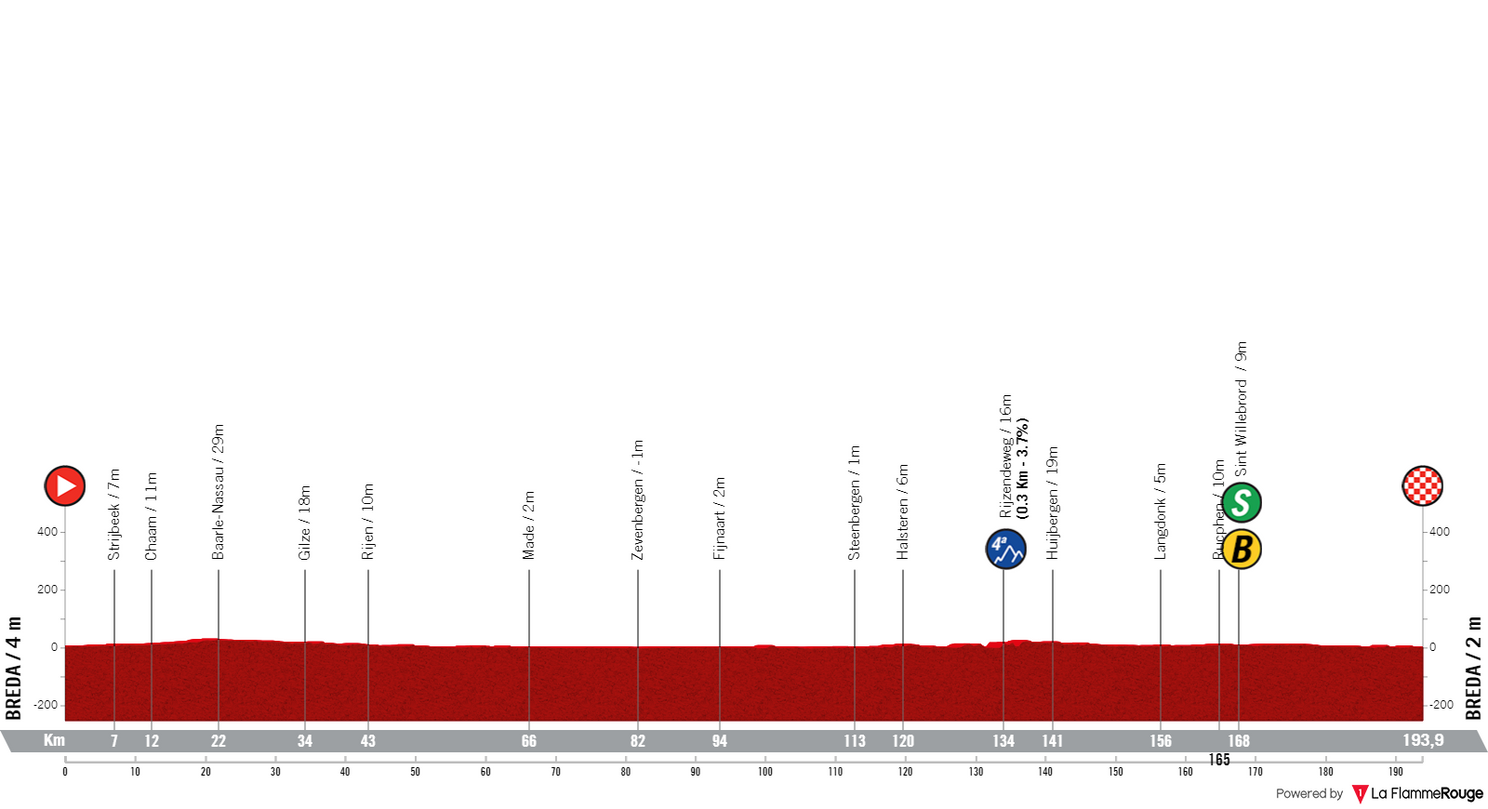 The sprint in Breda will be slightly different, more urban than today, albeit with a less technical approach to the final kilometers. There will be a long straight section into 2.5 kilometers to go where the pace will gradually ramp up. With 2.5 kilometers to go and then 750 meters to go there will be sharp turns to the right where the peloton will stretch out, for a fast run-in to the line.