From the 11th to the 15th of February racing will resume in the Middle East, with the traditional Tour of Oman bringing an interesting set of stages that will suit sprinters, climbers and classics riders simultaneously.
The race will consist of five stages, opening up with an opportunity for the sprinters to succeed and take the opening lead of the race. Following that, stages 2, 3 and 4 are all opportunities for the puncheurs and climbers to thrive, with two hilltop finishes and a very explosive day before the queen stage. The queen stage will be stage 5 into Jabal Al Akhdhar, better known as the 'Green Mountain', with 5.7 kilometers at 10.5%.
Also read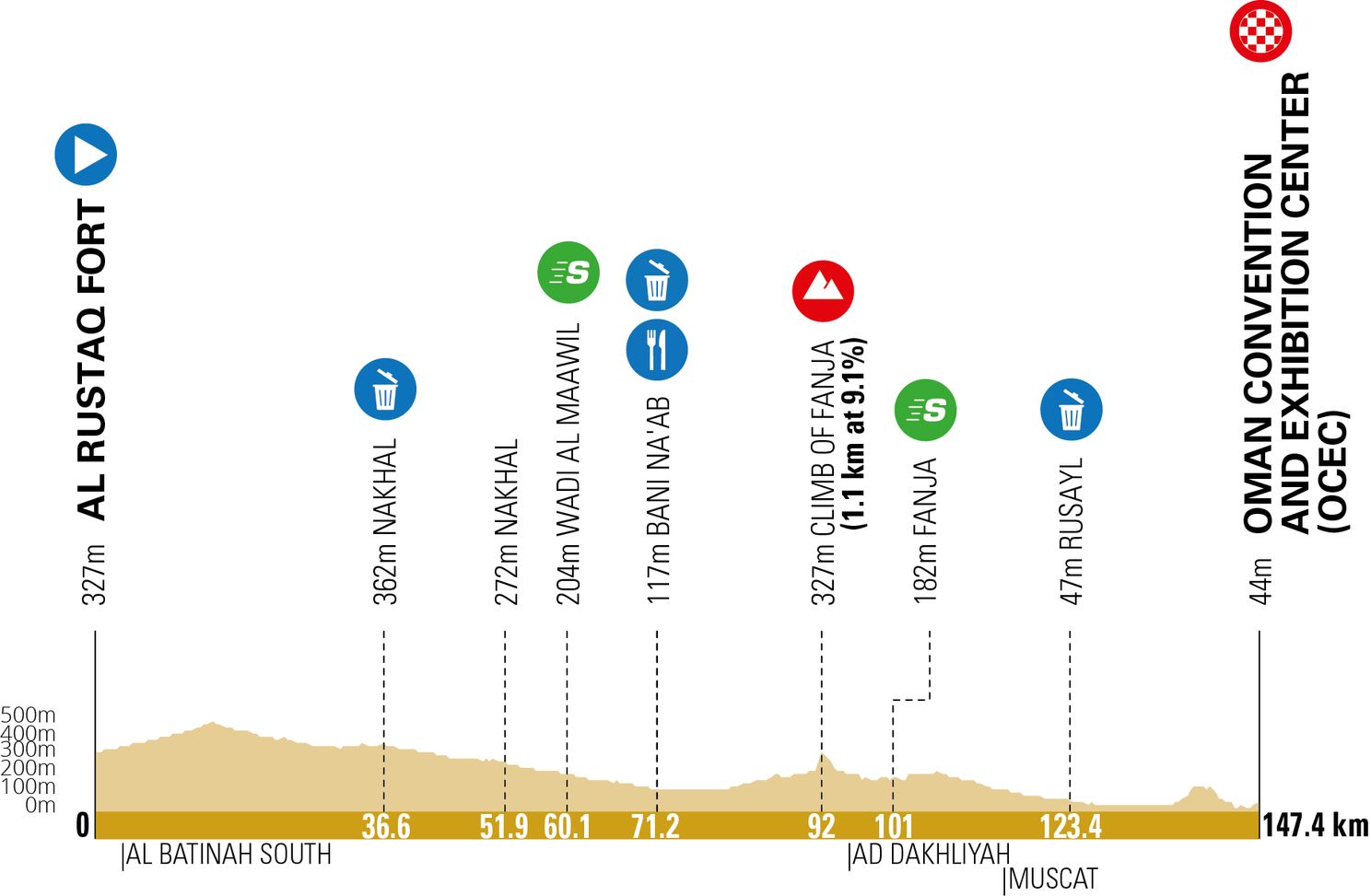 The opening stage of the Tour of Oman sees the riders go through a flat stage that will favour the sprinters. It will start in Al Rustaq and end in Muscat, in a day without too many difficulties where the fast men will have the opportunity to shine.
Also read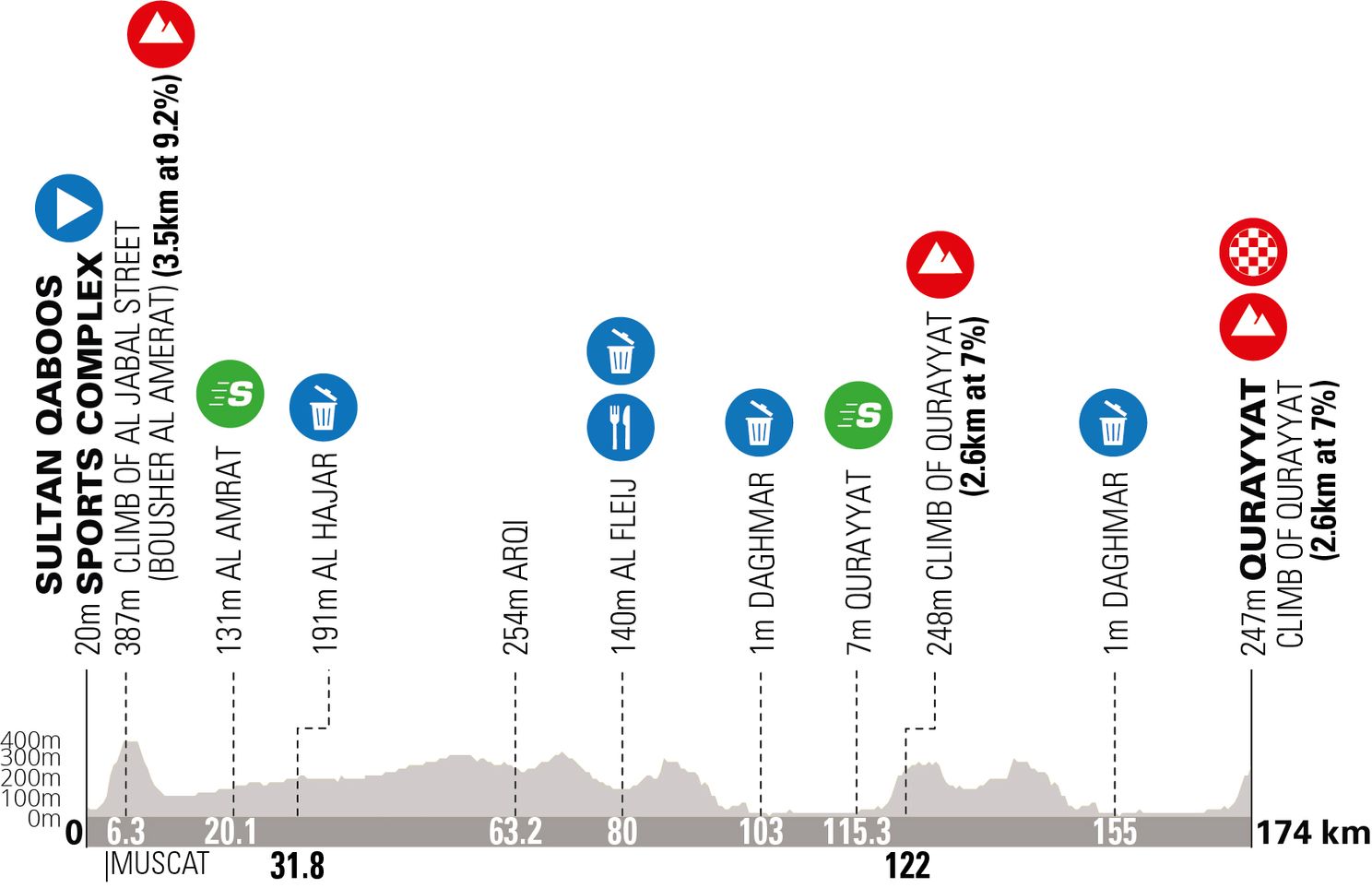 Stage 2 will see the peloton start immediately with a rough climb, but one that shouldn't affect the outcome of the day. It is an explosive day, where the big men will save their legs for the final hilltop finish in Qurayyat that will favour the puncheurs, however is open for the true GC men aswell. The final ascent is 2.6 kilometers long at 7%.
Also read
Stage 3 is rather similar, but this time around more guided towards the climbers. It is what is called a "one-effort stage", where the roads are almost entirely flat until the final summit finish. This will be in Jabal Haat, 4.6 kilometers at 8.5% where some meaningful differences can be made in the very steep final ramps.
Also read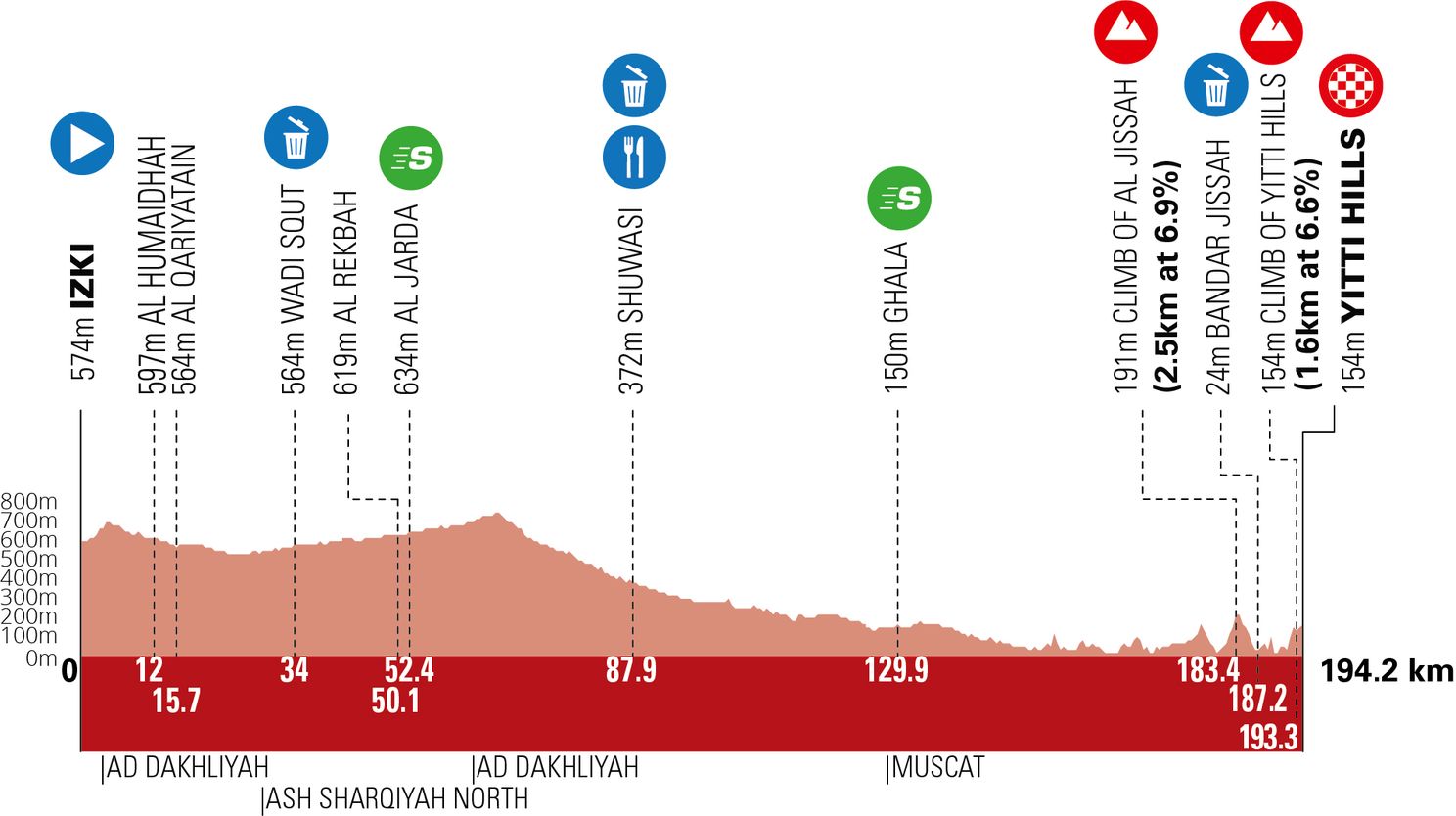 Stage four is one that is relatively tricky. The classics specialist will be on display in favourable terrain, the GC men will have to be on their toes, and some of the sprinters may have the chance to be in the fight for a second victory depending on how the finale is raced. Most of the day is flat, but a 2.5-kilometer long climb at 6.9% will summit with just over 10 kilometers to go, and then with 900 meters to go the riders will end a 1.6 kilometers ascent at 6.6%, before the finish line in Yitti Hills.
Also read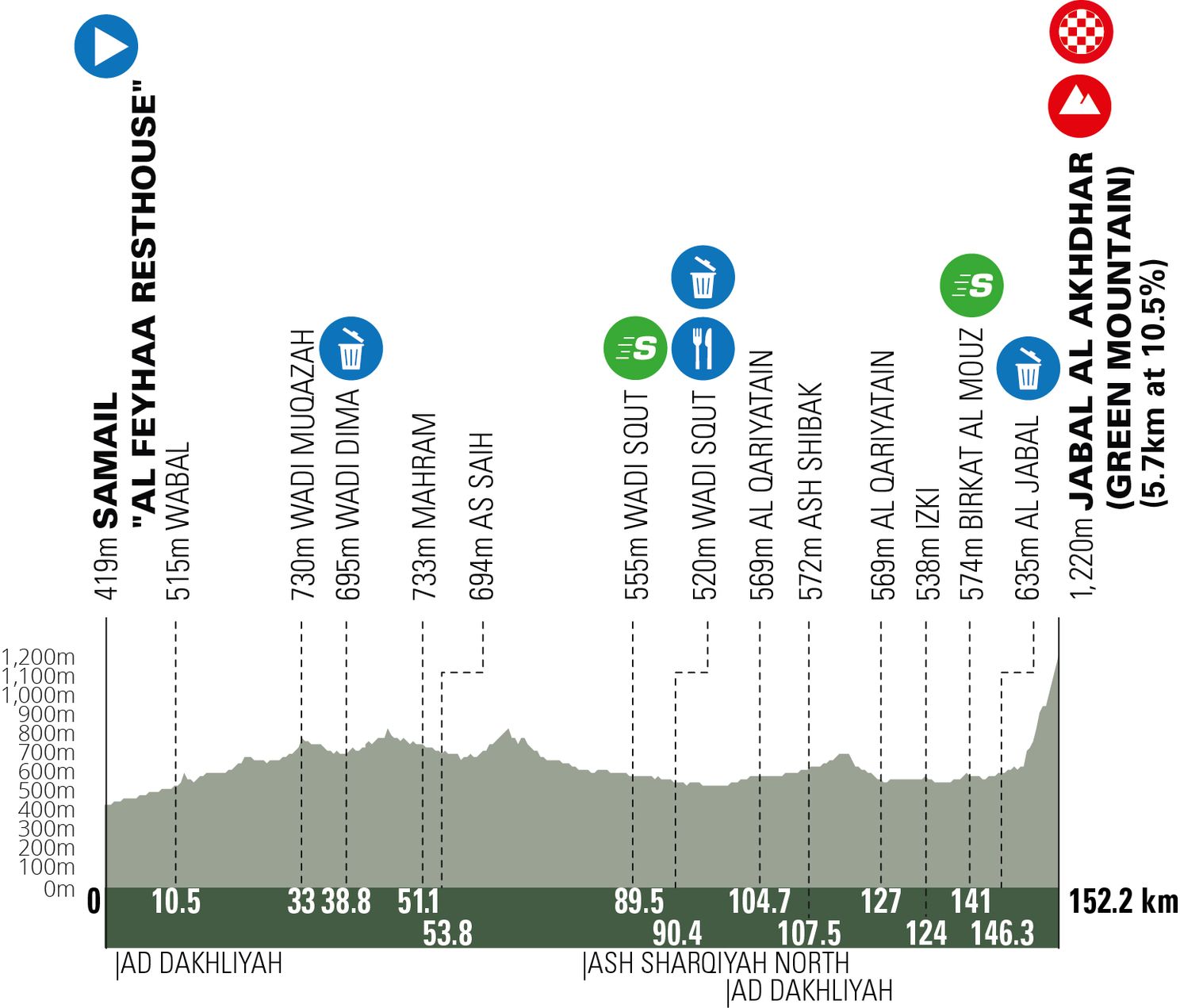 Finally, the queen stage. Jabal Al Akhdhar, or as it's more commonly known the 'green mountain', is 5.7 kilometers at 10.5% and will mark the end of the Tour of Oman. It is an almost completely pan-flat day but the final climb is a brute. On wide desert roads, the inconsistent final climb is know for generating massive gaps, and it will decide the overall classification.
Also read