Profile. On the 22nd of March the peloton tackles one of it's most prestigious spring classics. The Classic Brugge-De Panne is one for the sprinters and quite frequently lures in some of the best sprinter fields of the entire season.
The 212.5-kilometer race takes a traditional route into the Atlantic sea. It's now a fully sprinter-guided classic and the profile shows it. There are only around 250 meters of climbing throughout the whole day, not a single climb, no cobblestones, nothing but pan-flat roads that will set up for a bunch sprint in De Panne.
Start Time: 12:00CET.
Finish Time: 17:00CET.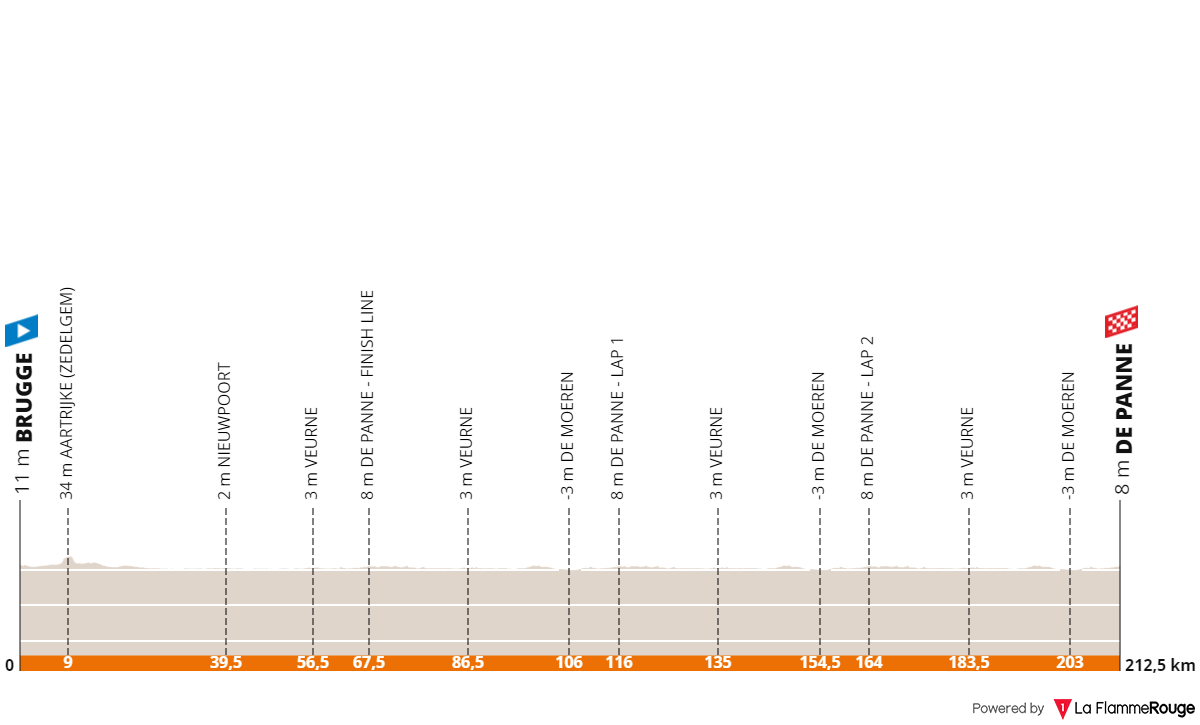 It is a day with very little to detail. After the start in Brugge the riders head towards the southwest until reaching De Panne. Then, the riders take on three laps of a long circuit in the town around the towns of Koksijde and Veurne.
Pan-flat and wide roads. Perfect leadout territory, all sprinter teams will need to study the final kilometers in full detail. The riders will also have the chance to practice throughout the day. The finale is not technical but not easy, they will leave the main road with just 800 meters to go and go into an urban fast road. It will be a relatively narrow finale with a slight right-hander with 300 meters to go.